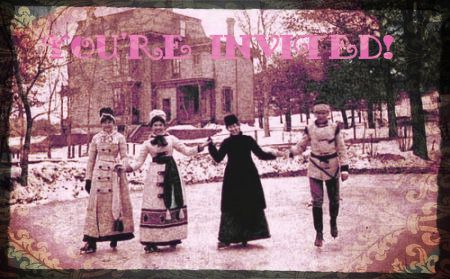 I should like to attend an outdoor Victorian skating party!
With yards of luscious garb to keep me warm and lace trim on my skates
and a fur lined muff that would look just so.
My cheeks would grow pink from twirling in the wind and I would fall down and laugh out loud. And partake of plentiful fripperies by an open fire and my wet bum would grow chilly.
That's what I should like.